DanMachi – Is It Wrong to Try to Pick Up Girls in a Dungeon?: Arrow of the Orion (2019)
DanMachi – Is It Wrong to Try to Pick Up Girls in a Dungeon?: Arrow of the Orion (Gekijouban danjon ni deai o motomeru no wa machigatteiru daro ka- Orion no ya). The story takes place in the fictional city of Orario to when gods all came down seeking excitement, limiting their divine powers to perceive and experience the hardships that thrives on the lower world. Offering mortals to fight monsters assorted in an underground labyrinth known as Dungeon (ダンジョン Danjon). Adventurers visit the dungeon to defeat monsters and take their crystal shards, which are used to craft magic items, among other treasures; however, they can also be exchanged for the world's currency. The people of Orario join groups called Familia (ファミリア Famiria), who serve a range of functions from dungeon crawling to crafting items. Each Familia is named after and serves a resident deity. In a fashion similar to role playing games, the adventurers are grouped into levels, increasing their levels and abilities according to their achievements.
Views: 71
Genre: Action, Adventure, Comedy, Fantasy, Romance
Director: Katsushi Sakurabi
Actors: Inori Minase, Juri Kimura, Maaya Sakamoto, Maaya Uchida, Saori Hayami, Saori Oonishi, Shizuka Ishigami, Yoshimasa Hosoya, Yoshitsugu Matsuoka, Youko Hikasa
Country: Japan
Link Download Film dan Subtitle ada di bawah, jika link download subtitle tidak tersedia itu berarti Film Hardsub (Subtitle jadi satu dengan Film).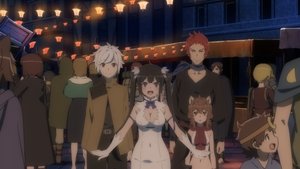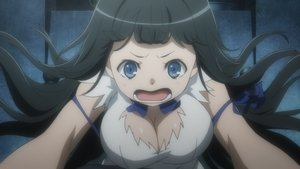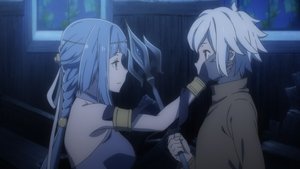 Download Film & Subtitle: